Use the Search feature above to find sold prices from any of our past auctions or select one of our categories.
Past Auctions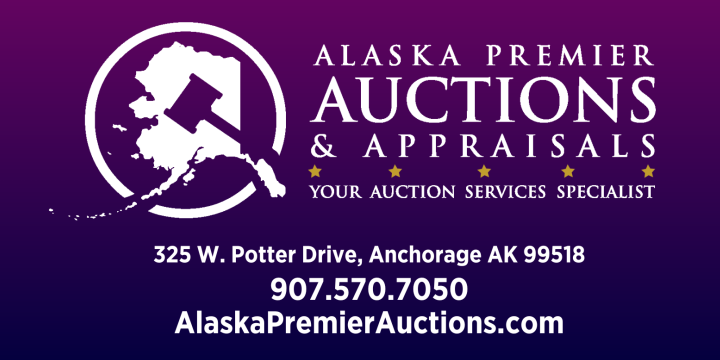 Want to stay updated on the latest auctions and more?
We always have new and different auctions taking place on our site! We send out regular notifications of new inventory, auction events, and more. Download our free mobile bidding app available for iOS & Android and subscribe to our email list below.
Once you've seen our prices, see what our happy customers have to say: Read Our Reviews
Our auction listings have detailed descriptions and photos. Visit the Auctions tab to see current online auctions.
Visit our bidding platform directly at bid.AlaskaPremierAuctions.com or browse our current auction catalogs below.


Have something to sell?
We take on jobs big and small, please contact us today!
We're always looking to add quality merchandise to our upcoming monthly consignment auctions, estate sales, business liquidations, real estate, benefit auctions, and more! We'd love to talk to you about our options for your items.
---
---
---
---
---
---
---
---
---
---
---
---
---
---
---
---
---
---
---
---
---