Sell with the #1 Auction House in Alaska!
Every situation is unique and we craft our approach to fit your circumstances.

We pride ourselves on selling inventory in a quick, easy, efficient, and profitable manner.
Select an option below for personal property, real estate, fundraiser services, or if you need an appraisal:
---
Auction Sales
Answer a few short questions below to get started!

Estate Sales
Our experienced, compassionate team of experts will clear out your belongings in a timely, comfortable, easy manner whether due to downsizing, divorce, death, departing the state, or whatever else life throws at you.

Business Liquidation & Surplus Sales
Whether you're retiring, closing your business, or just looking to make room for new inventory, we have your needs covered with our Professional Auction Services.

Personal Consignment
Have a single high-ticket item or a personal collection to sell? We're always interested in vehicles, firearms, estate jewelry, collectibles, rare & unusual items, and more.
*Please note the scroll feature in the questionnaire.*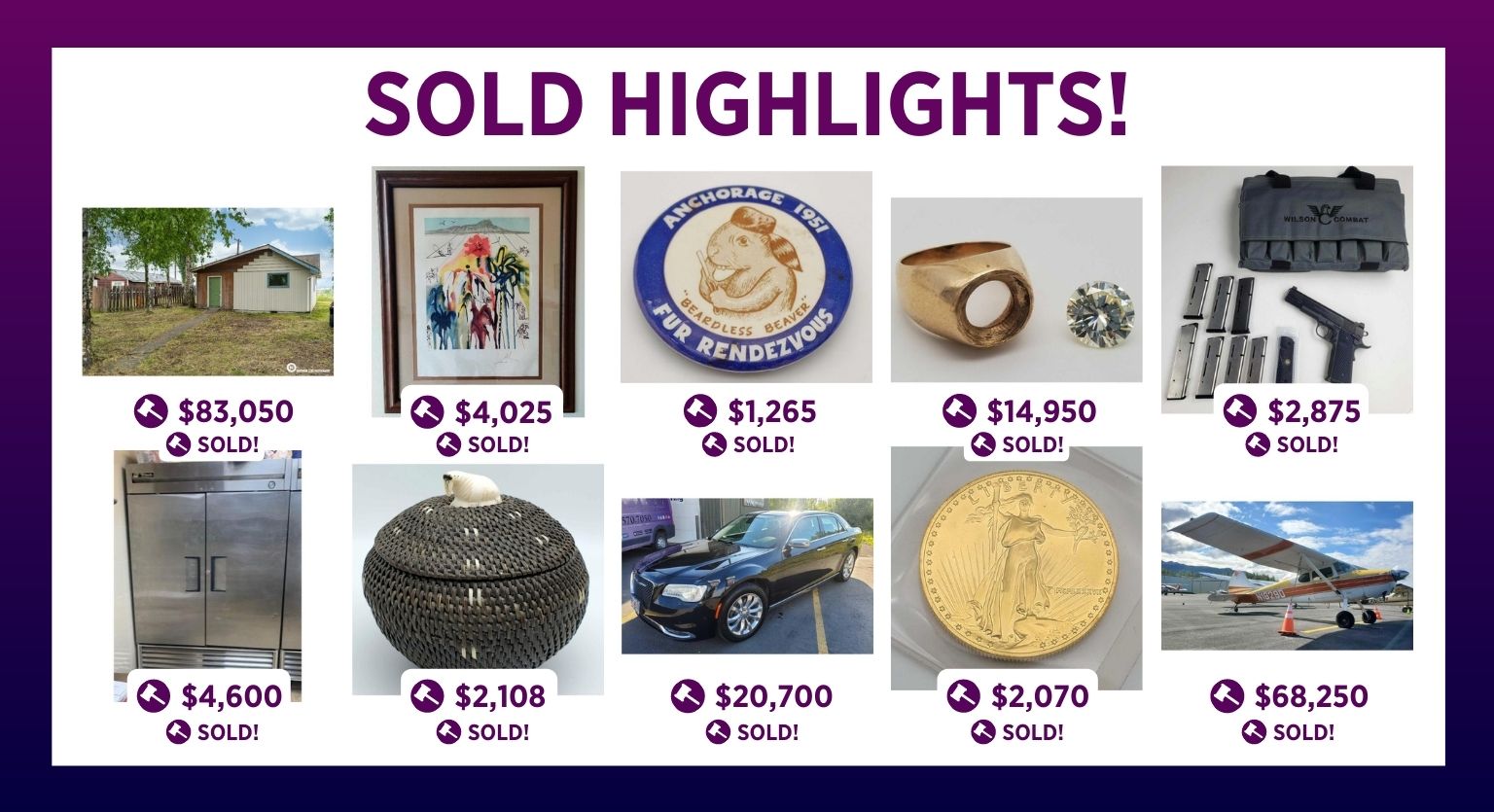 Whatever the case for parting with your possessions, we are honored to lend a helping hand with one of our carefully curated auctions.
Our easy 5-step process is fast. We mail checks in 7-14 business days on average!
FREE Consultations: We offer complimentary walkthroughs and digital consultations to assess the value of your assets and the potential of an auction.

If you're looking to have an estate sale or liquidate your business or surplus inventory, we'll come to you for an on-site walkthrough to assess the scope, volume, and accessibility of your possessions.
If you'd like to have us transport your items to our facility with our moving vans, we'll make an appointment for the pick-up.
You can also bring items to us, by appointment only, after we've reviewed photos of your items.

Contract: We'll review our contract with you, agree on commission, get it signed, and we're off to the races! We'll give you an estimated timeline for when we'll begin cataloging your items, when the sale will go online, and when you'll receive your detailed seller settlement statement with your payment check.
Catalog: We catalog items with high-quality cameras and photography equipment while writing vivid and detailed descriptions for our catalog. Although we offer limited previews, most of our customers rely solely on our online catalog to make their purchases!
Pick-Up & Payment: After the auction, we'll handle collecting all payments, pick-ups, shipments, etc. Sit back and relax while we sell your stuff! 7 to 14 business days after the auction closes, you'll receive your payment in the mail with a seller settlement statement which itemizes how your belongings were sold, for how much, and how much you make.
Write us a review! After a job well done, if we provided you with 5-star service, we'd love for you to write us a review on Facebook or Google!
​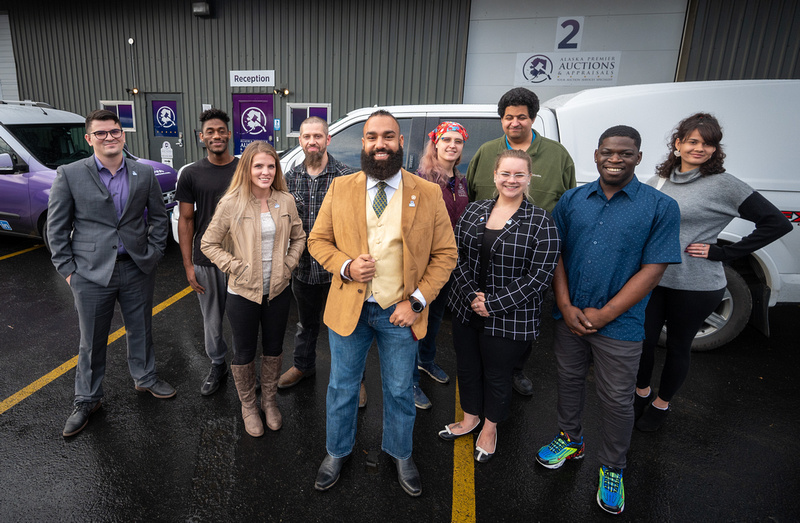 We love our jobs and look forward to serving you.