Real Estate Sales
Sell my house by auction... Are you serious?!
Yes, we definitely are!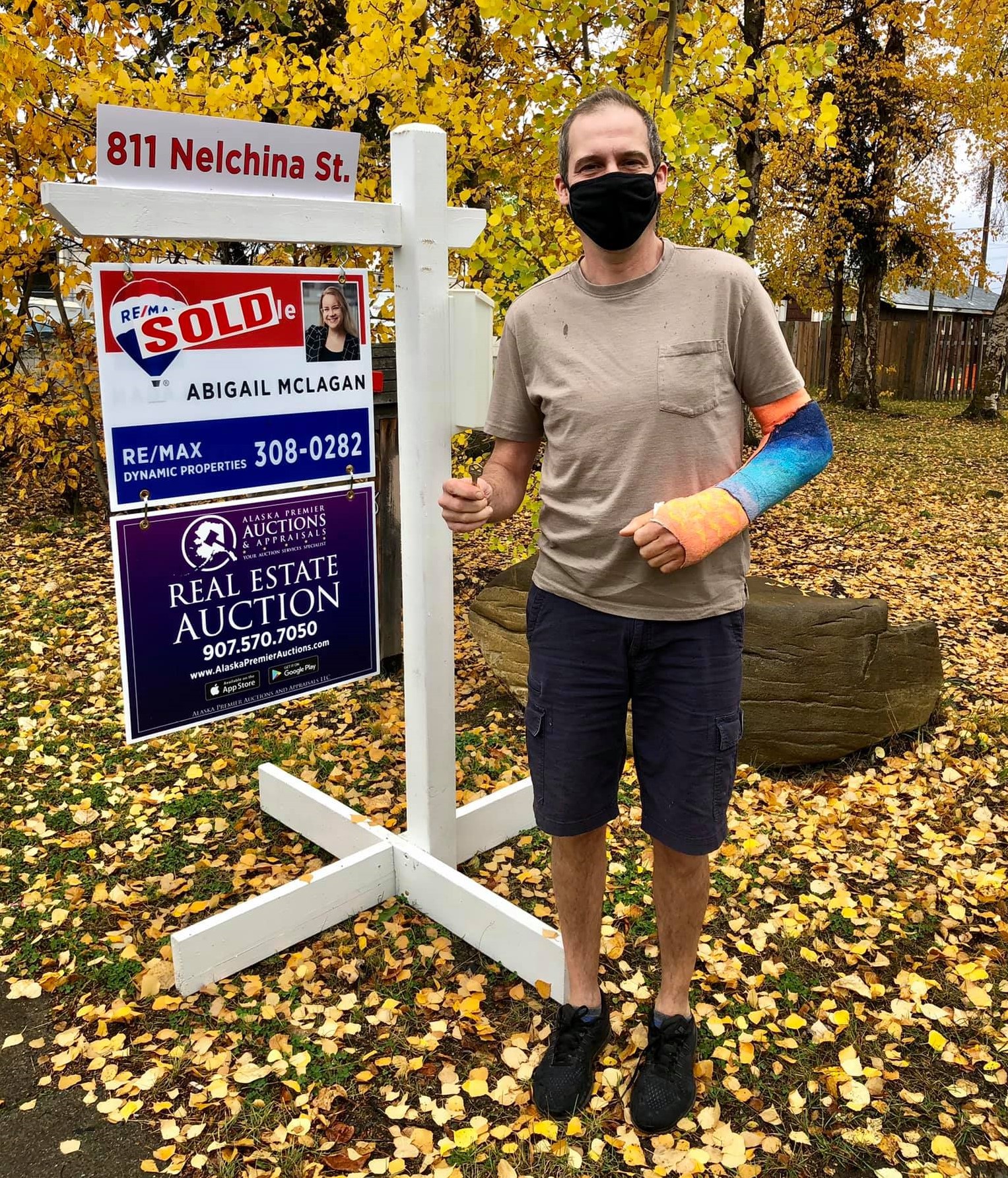 When done correctly, the auction method of marketing and sales is the truest form of price discovery and ultimately the best way to have people compete to bid to win your property in an accelerated timeframe.
We are marketing experts! By choosing us for your real estate needs, you are choosing a platform that will get the right buyers, all competing to the full extent of their capabilities within a setting that will realize the full monetary value the market is willing to bear. In addition to direct advertising to our thousands and thousands of registered bidders, we list all of our properties on the AKMLS, and invest heavily in other paid advertising, bringing in private buyers, real estate agents, and all of their potential contacts.
Auctions don't have to be associated with the negative stigma of a bankruptcy or foreclosure when it comes to real estate in Alaska. Some of the most valuable and highest-priced pieces of property when it comes to vehicles, artwork, jewelry, heavy machinery, etc. are sold at National & International auction houses such as Sotheby's, Christie's, Barrett Jackson and Richie Brothers. All of these items achieve their high sale prices because they are sold at auction where the public was able to compete to bid to win on that inventory, often blowing past expectations. The exact same can be said about real estate selling at auction in Alaska.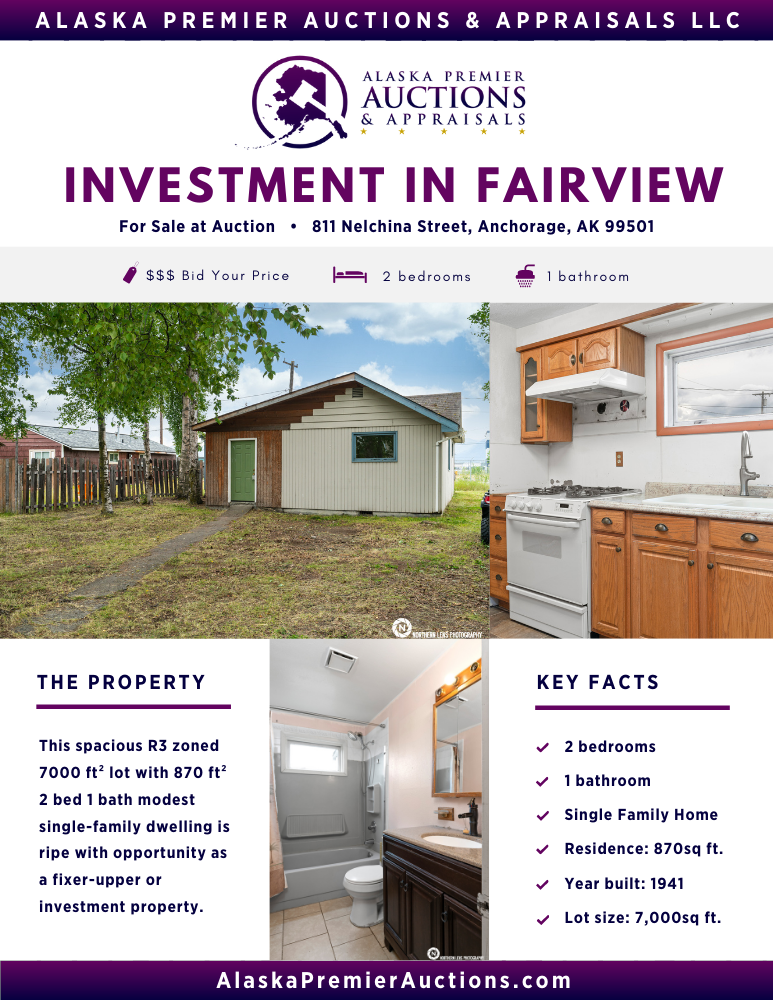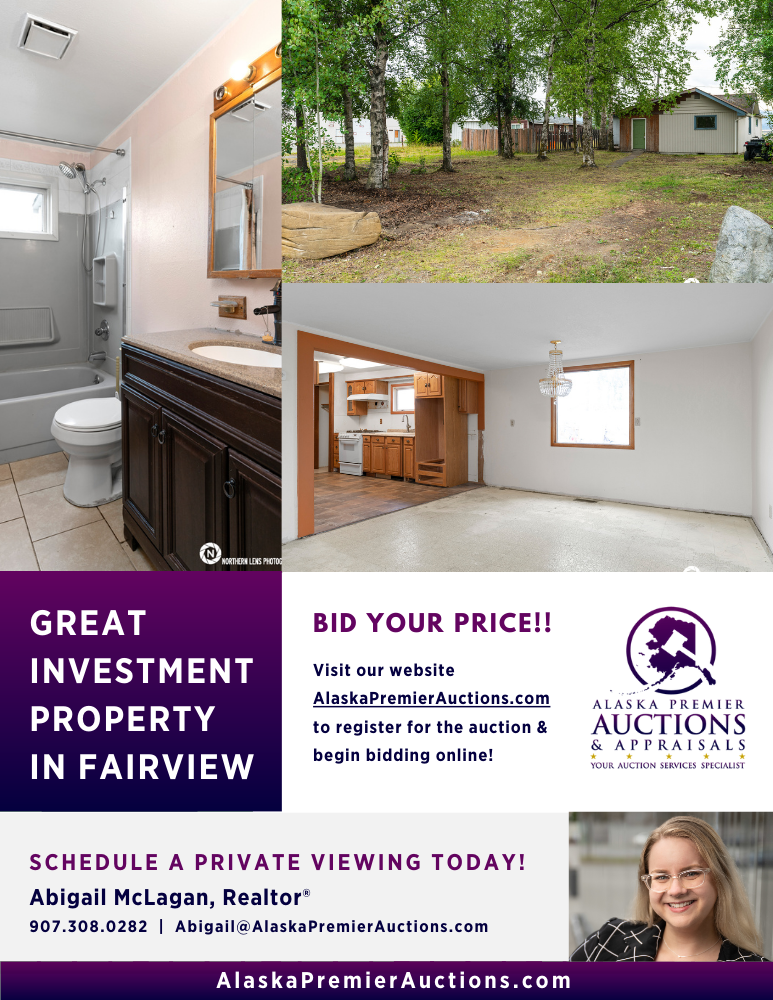 Instead of having to deal with the back and forth negotiations from a traditional listing method and having to decide on which of the multiple offers that are received on a house, why not instead consider letting all of those individuals compete to bid to win your house and not have to haggle or negotiate over offers and closing costs?
Additionally, when a property sells via auction it is "as is, where is" with no guarantees, warranties, refunds, or exchanges. This means you as the seller are not burdened with all of the traditional fuss of selling a property and all of the responsibilities of upgrades or fixes that would normally be assumed.
We take our combined years of experience in the auction industry for personal property and apply the same concepts for your real estate to get it sold quickly, effectively, and for the highest price that the market is willing to bear.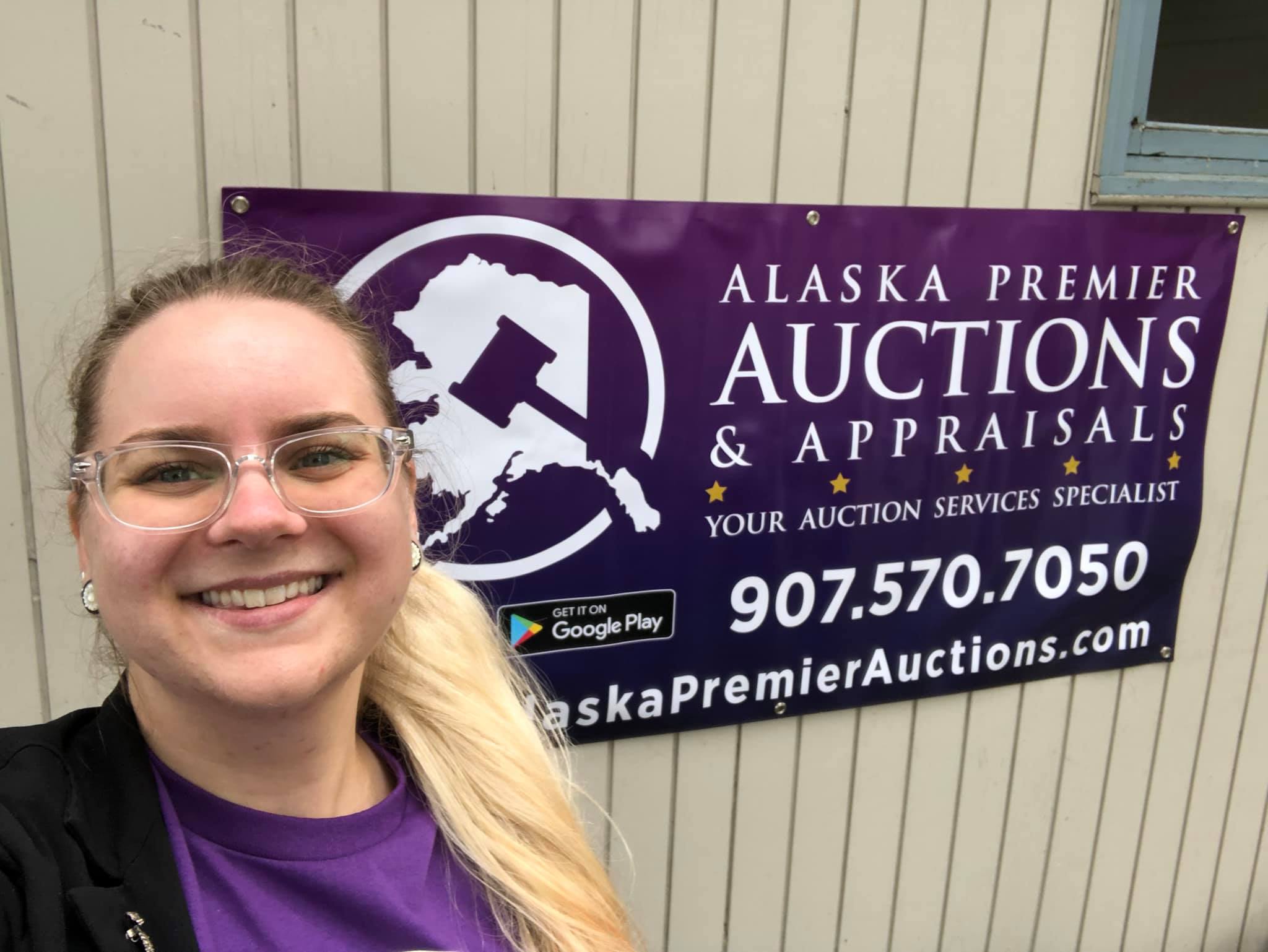 Please give us a call today to discuss your real estate needs and how we may be of service. Whether you're dealing with the death of loved one and their estate, navigating the circumstances of a divorce, downsizing your estate and moving to a smaller residence, or moving from the state of Alaska and needing to sell your real estate quickly, we want to be your one-stop-shop for getting your real estate and personal property sold so you can transition on to the next phase of your life in the smoothest manner possible.