Benefit & Fundraising Events

Alaska Premier Auctions and Appraisals is more qualified than ever to help you raise funds for your organization through the auction method of marketing, having completed coursework to earn the Benefit Auctioneer Specialist (BAS) designation through the National Auctioneers Association (NAA). BAS is a two-part educational program which trains auction professionals to enhance their services to customers. Coursework focuses on the fundraising components of the benefit auction event, item acquisition, audience development, additional revenue items, contractual agreements, and public relations. The BAS program is offered through the National Auctioneers Association (NAA) Education Institute and is taught by nationally recognized Auctioneers and professionals who serve the benefit auction industry. Earning the BAS designation requires not only completion of the coursework, but also testing, submission of specialized reports and various experiential projects. As a BAS graduate, we are among the less than one percent of Auctioneers throughout North America with specialized training in benefit auctions. To maintain this designation, we must complete 24 additional hours of continuing education courses every three years.
When it comes to your organization and your benefit charity auction event, we want to be your partners in helping you achieve your fundraising goals. Alaska Premier Auctions and Appraisals will be your consultant from start to finish to take your event to the next level! Whether you just need an auctioneer for the night or a full on fundraising partner for a lifetime, we want to provide you with the utmost level of customer service and support. As a professional auction services company, we have the knowledge and industry partnerships to help you achieve the best results.
In terms of planning and organization of your auction, we can make recommendations on how your organization can utilize best management practices for working with your event facility, A/V companies, catering, photographers/videographers, DJs/Emcees and event planners for the auction. We can also help calculate goals for the event based on attendance and items acquired. After your benefit charity auction event, we can help analyze the auction and provide a post-event report to help ensure that you continue to raise the bar of your event's success year over year.
List of Services Offered:
Auctioneer
Ringmen / Bid Spotters
Pre-event Consulting
Marketing Strategies
Check-in / Check-out
Emcee / Master of Ceremonies
Post Event De-briefs
We are Alaska's only preferred partner provider for Greater Giving™. Whatever fundraising cause is your passion — Greater Giving solutions can help you be more effective in your fundraising efforts.
Greater Giving™ solutions are designed exclusively for nonprofits and schools— enabling them to raise more funds with mobile bidding, online registration and donations, event management software, payment processing and peer-to-peer fundraising tools.
Visit www.greatergiving.com or call 800-276-5992 to find out more!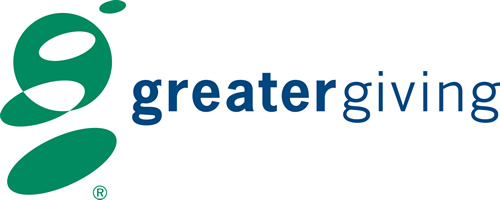 We are delighted to share this good news with you and would be happy to provide you with further information about the BAS, or any of the services our company has to offer. We look forward to using our expertise to help meet your fundraising needs.