2020 Anchorage Chamber of Commerce Gold Pan Awards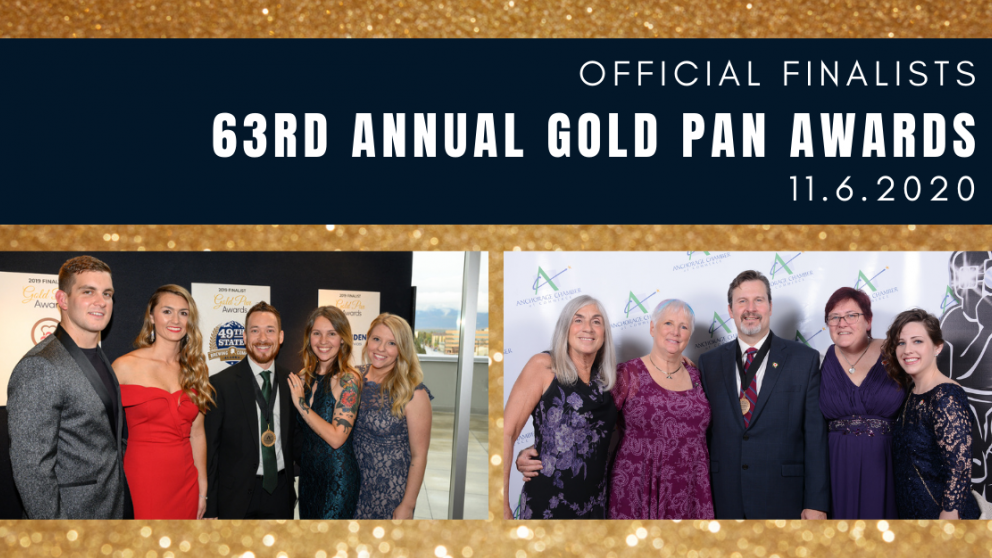 Alaska Premier Auctions & Appraisals LLC has been nominated for Entrepreneurial Excellence!
We're proud to announce we've been selected as Finalists for the 63rd Annual Gold Pan Awards hosted by the Anchorage Chamber of Commerce.
The award ceremony is tonight!! We're so excited to see if we win and see other awesome local businesses recognized for their efforts! We're so grateful for all of your support.

Register for the virtual event on Friday, November 6th, 2020 to see which businesses are awarded gold pans!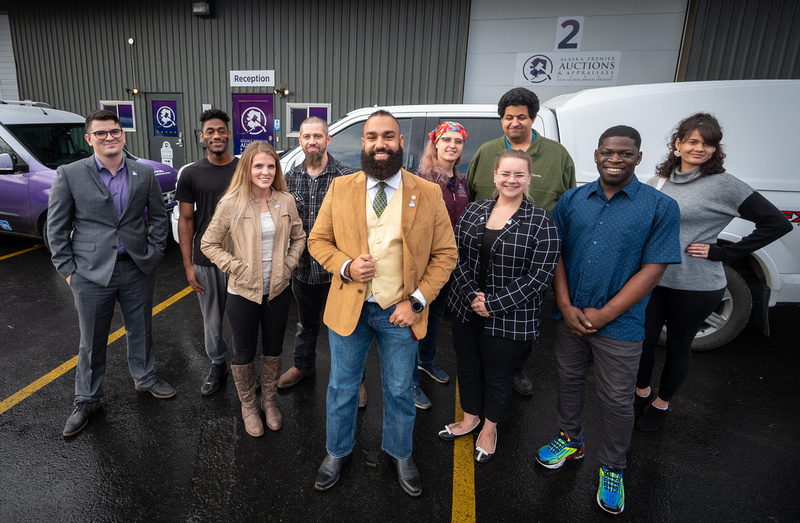 We got the word from the Anchorage Chamber of Commerce: We were one of three local small businesses to be selected for the 2020 Gold Pan Awards in the category of Entrepreneurial Excellence!

We've been in business for over two and a half years with thousands of customers across the globe.

Our open, honest, ethical, and transparent practices in advertising have garnered trust among our customers, many who return to purchase from us time and time again. Our online auction catalogs include high-quality photos and detailed descriptions that our customers use to determine their interest in purchasing the item. Our transparent and accurate descriptions of items and their condition allows us to connect the right buyers with the right items and allow them to make a fair evaluation of value based on only seeing the item online.

Our consistent performance in this way has built long-lasting trust among our customers. This is reflected in our explosive growth in the past 2.5 years, predominantly through word of mouth and referrals.

We provide a bundle of essential services to our Alaskan community, whether our Sellers are dealing with death, divorce, downsizing, or departing from the state, our compassionate team is here to help them through their transitional phases of life.

Ultimately, we connect Buyers and Sellers in the secondary resale market, not only locally but across the globe, to facilitate the sales of unique, interesting and fun collector's items and treasures to happy Buyers for the highest monetary return. We conduct on-site clear-outs and estate sale auctions in addition to monthly personal property consignment auctions, special interest auctions such as firearms, vehicles, coins & currency, antiques, Alaskana and more. Plus, now we've expanded into real estate auctions!

We also offer formal appraisals for insurance purposes, title services, taxes, and more.

We've recently transitioned to in-house shipping to provide efficient, quality, and cost-effective shipping services for our worldwide Buyers.

From clearing out a Seller's house and cataloging all of their inventory with high resolution photos and thorough descriptions, publishing the auction catalog online, invoicing customers and collecting payments, getting inventory to Buyers, paying Sellers at the end of the process, and so much more, we take care of our clients and their belongings from start to finish as a Buyer or a Seller.

We take pride in our open, honest, transparent, ethical, efficient, and profitable practices.
We'd like to recognize our fellow local small businesses!! Check out the finalists below: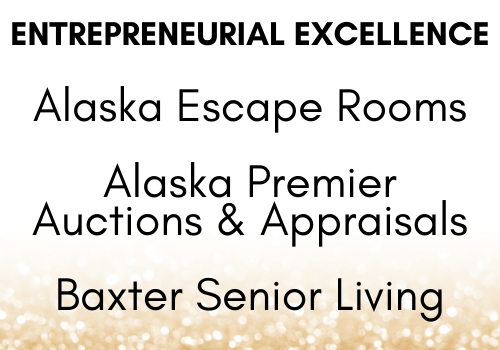 Entrepreneurial Excellence:
Alaska Escape Rooms - visit them at https://www.alaskaescaperooms.com/
Alaska Premier Auctions & Appraisals - you're on our site right now! https://www.AlaskaPremierAuctions.com/
Baxter Senior Living - visit them at https://baxterseniorliving.com/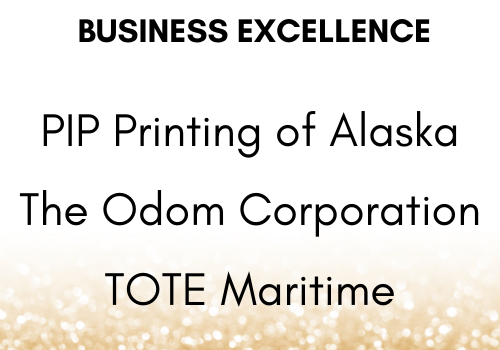 Business Excellence:
PIP Printing of Alaska - visit them at https://www.pip.com/anchorageak500/
The Odom Corporation - visit them at https://www.odomcorp.com/
TOTE Maritime - visit them at https://www.totemaritime.com/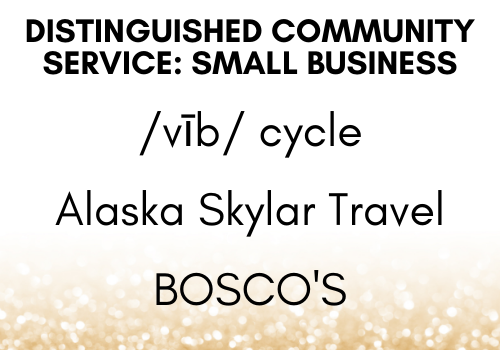 Distinguished Community Service: Small Business
/vīb/ cycle - visit them at https://www.vibcycle.com/
Alaska Skylar Travel - visit them at http://www.skylartravel.com/
BOSCO'S - visit them at http://boscos.com/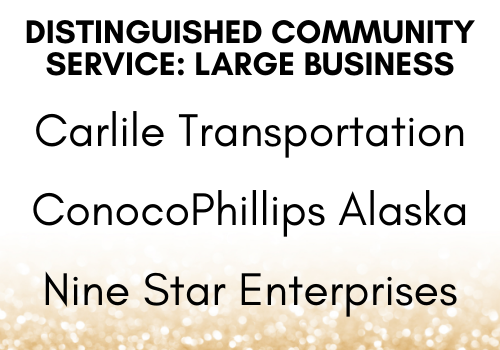 Distinguished Community Service: Large Business
Carlile Transportation - visit them at https://www.carlile.biz/
ConocoPhillips Alaska - visit them at https://www.conocophillips.com/operations/alaska/
Nine Star Enterprises - visit them at https://ninestar.org/
Register for the virtual event: https://www.anchoragechamber.org/gold-pan-awards/
---
Follow Us on Social

Get in touch with us today!
Do you have property you'd like to sell? A question about one of our auctions? We'd be happy to hear from you, we're always interested in new opportunities for our auctions. Just fill out the form, and we'll get back with you as soon as we can. We try to be as responsive as possible and make a point to get back to each inquiry within 24 hours or sooner.
---